The southeast corner of Linden Avenue and Brooks Lane presents an opportunity for a senior-friendly space for gathering and rest, and a natural sanctuary for our city's wildlife.
In 2013, the "Linden Lot" was adopted from the city to be transformed into a park, developed and maintained by residents of Reservoir Hill. Since the lot's adoption, a community engagement process was completed and resident feedback supported a space for:
seating
reflection
shade
pollinators
fruiting plants
native landscaping
checkers tables
community art
The Neighborhood Design Center (NDC) partnered with lot organizers to envision the space complete with benches, a pergola, and landscaping that reflected the residents' responses. Illustrations and schematics developed by NDC were broken into stages of implementation. The Baltimore Orchard Project and Blue Water Baltimore provided professional landscaping guidance.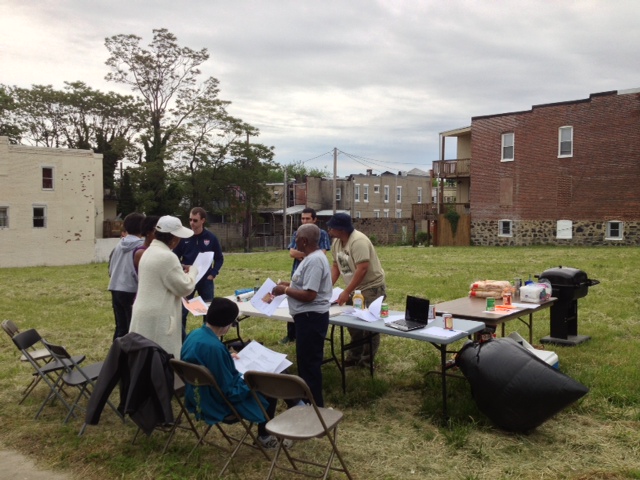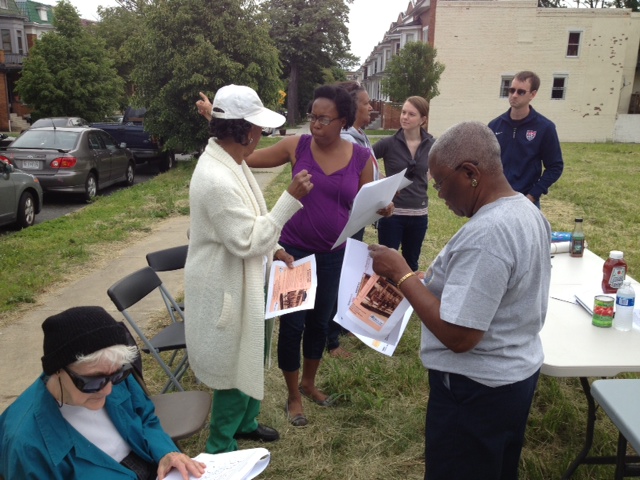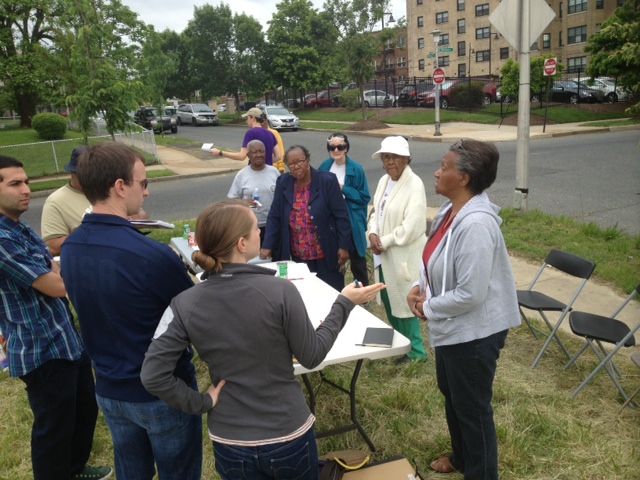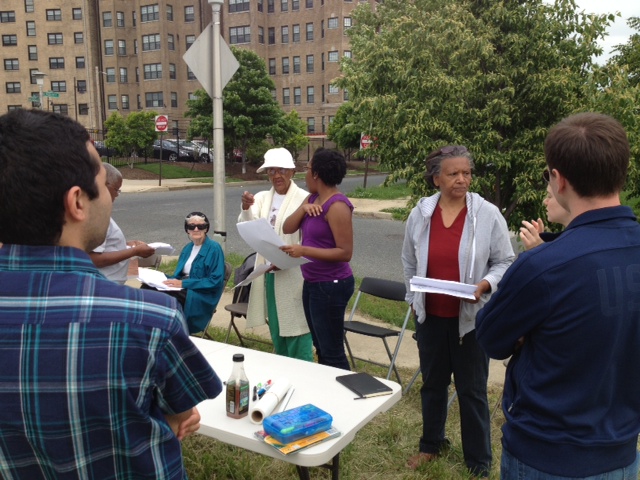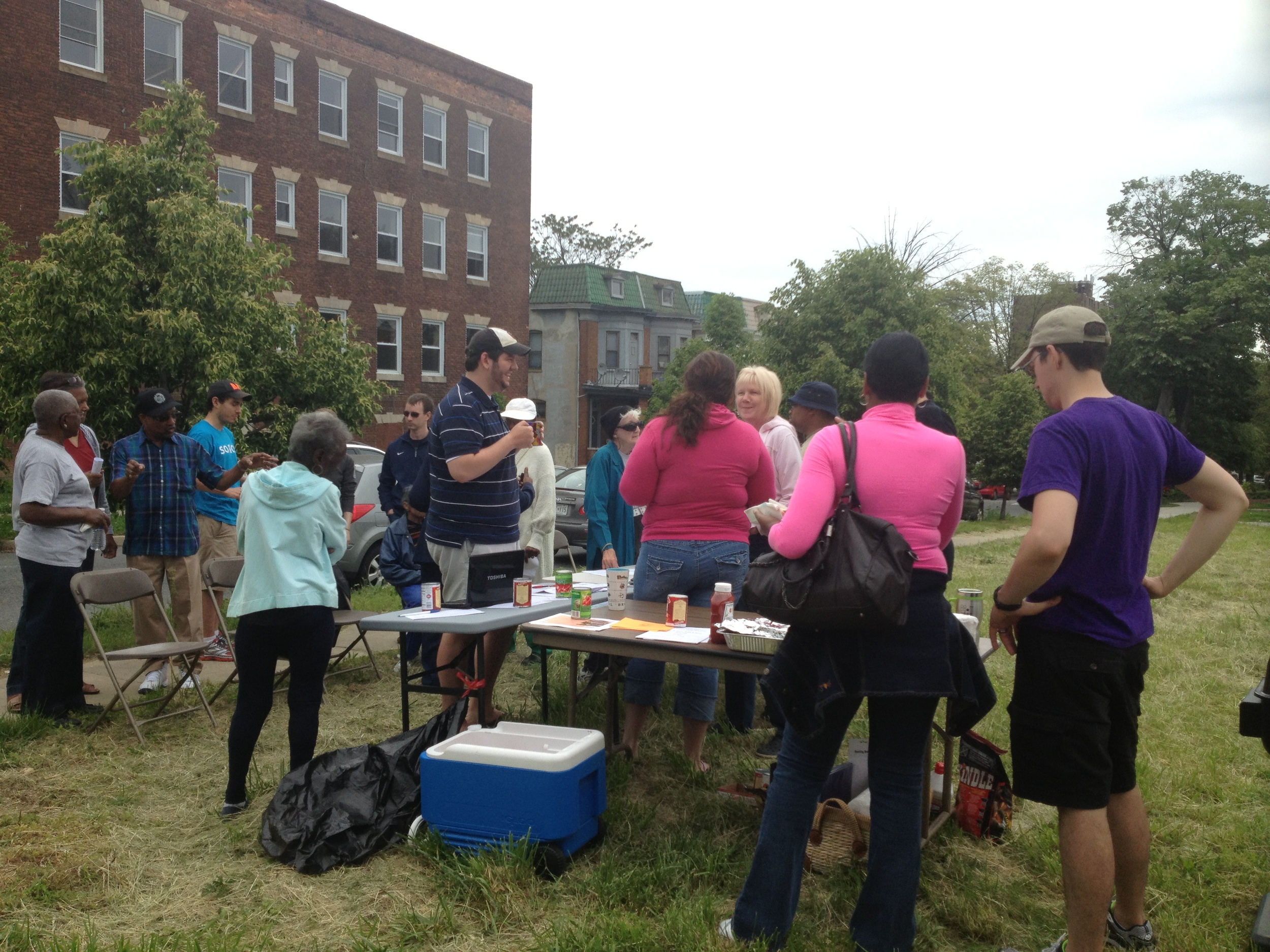 Reservoir Hill Improvement Council has supported the continued development and maintenance of this lot. Lakeside Neighbors Coalition, representing the residents of the blocks surrounding the lot, is a strong partner in these efforts.
St. Francis Neighborhood Center has partnered to provide maintenance tools, including shovels, rakes, and lawnmowers.
The Herring Run Nursery through Blue Water Baltimore provided funds to create a certified wildlife habitat within the park. This piece of the park's plan, along with bordered landscaping, placement of garbage cans, and the construction of weather-resistant benches, checkers tables, and a pergola are the remaining parts to be completed.